Data Sources
All your data in one platform
Data is your company's most valuable asset. That's why Yellowfin makes it easy for you to connect to all your enterprise data sources, wherever they are, from one platform. Even blend data – from databases, to spreadsheets and your favorite Web applications – to generate new insights. Create a single source of the truth for your entire organization.
All the usual suspects
Connect to and query all your relational and cube data sources directly – in real-time.
SQL Server

Oracle

SAP BW

PostGresql

SASS
Web APIs
Connecting to your favorite Web applications is now as easy as connecting to your on-premise databases. Create, share and act on analytical insights from your most important third-party Web apps with out-of-the-box dashboards and reports for Salesforce, Xero, Google Analytics, Zendesk, Twitter, YouTube and more.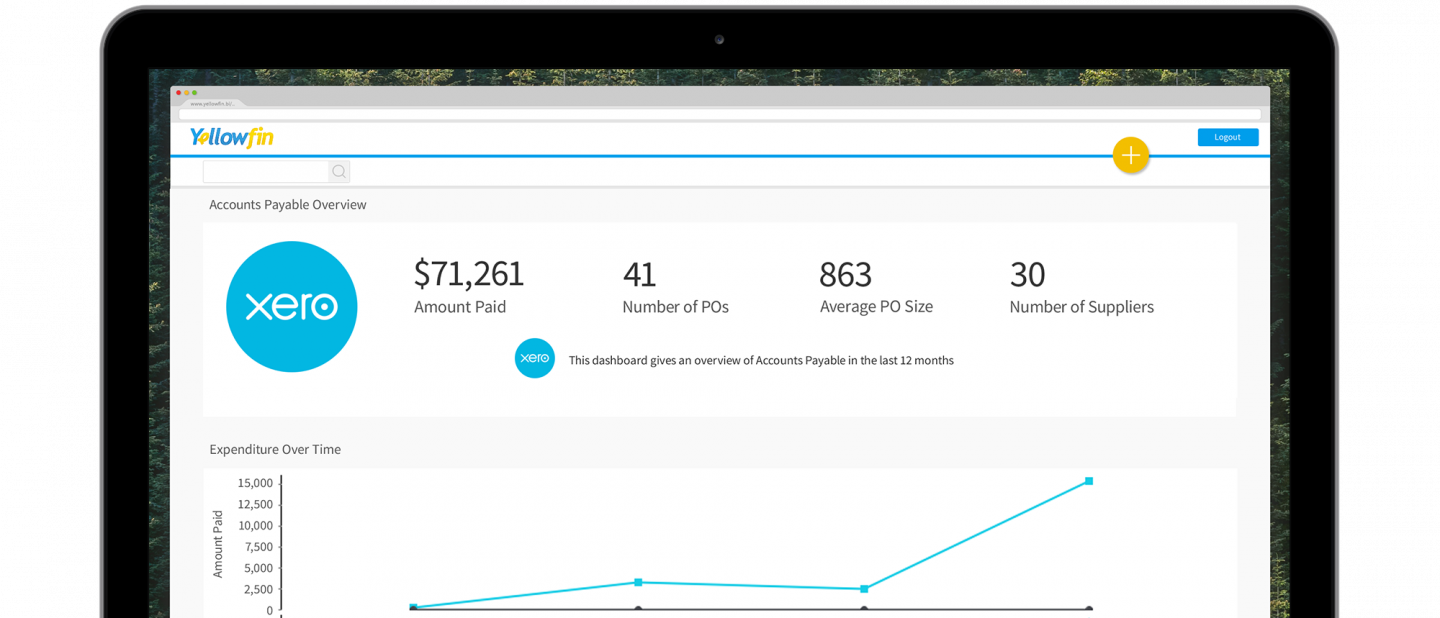 Big Data
Discover insights in mountains of data. Connect directly to your Big Data sources and perform lightning-quick analytics.
Hadoop

Redshift

SAP HANA

Google Big Query